General Overlook of Fruits
Produced by Fruits Dep
MANHING FRUITS COMPANY was established in the year of 2001. As for Fruits department, We mainly export all kinds of fruits, such as Apple, Pear, Mandarin Orange, Red grape, Plum, Nectarine and so on.
Our fruit company exports to more than 60 countries and regions all over the world. Our products are able to satisfy different customers' standards of quality. In 2011, our company exported various fruits and the amount reach one hundred thousand tons.
Our fruit company successively build branch factories in Shandong Area and West of China etc. At present, the amount of our branch factories has reached more than 20 in different places of China.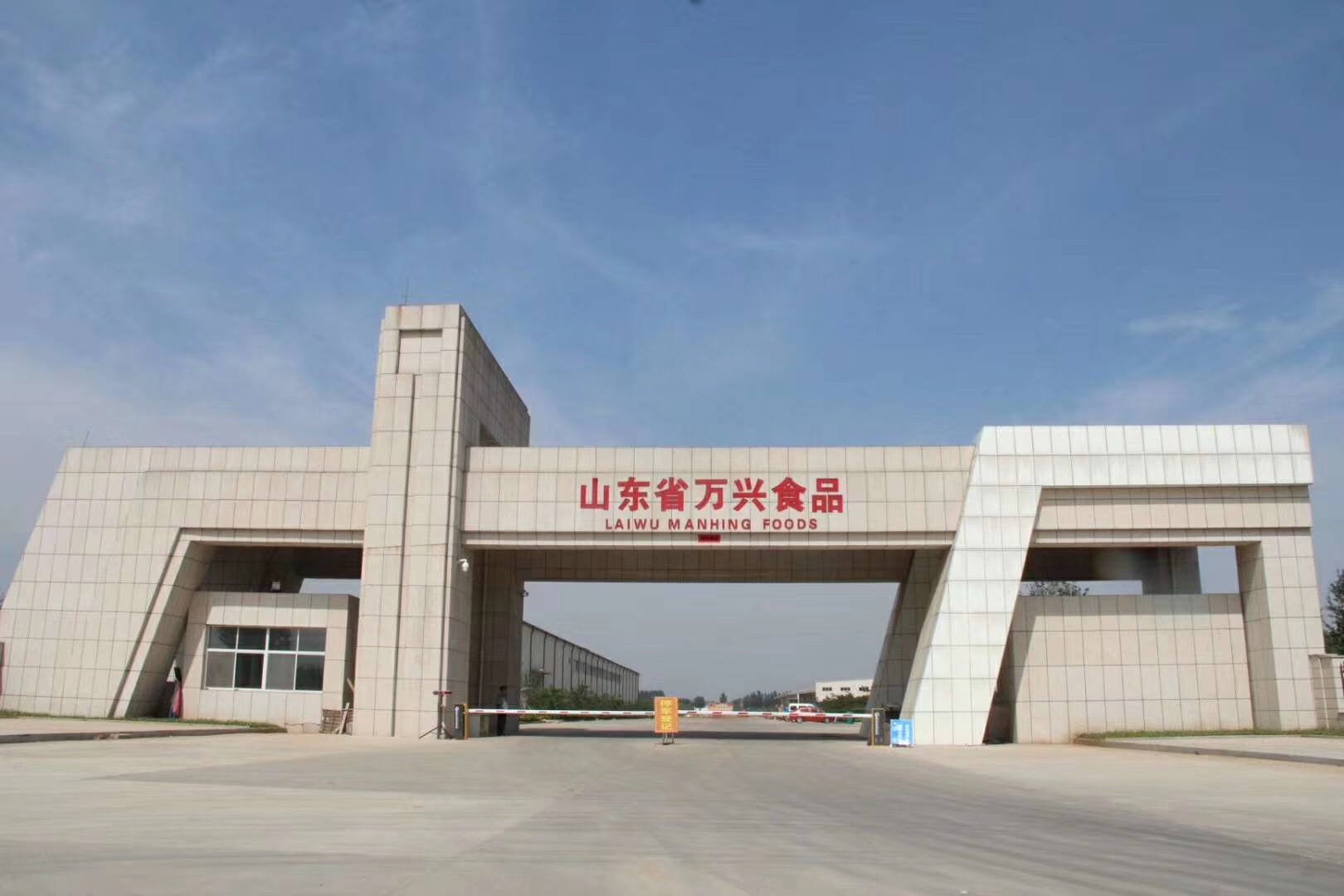 Our Packing design has been through many times changes, during this period, we listened our customers suggestion carefully and absorbed in the good ideas raised from our inside, Finally, we fixed our final design and after being our many years effort, Our brand is enjoyed and has reputation in aboard. Illustrated is our main carton format for our Fresh Fruits, which widely spread to all over the world. Of course, we welcome customers design.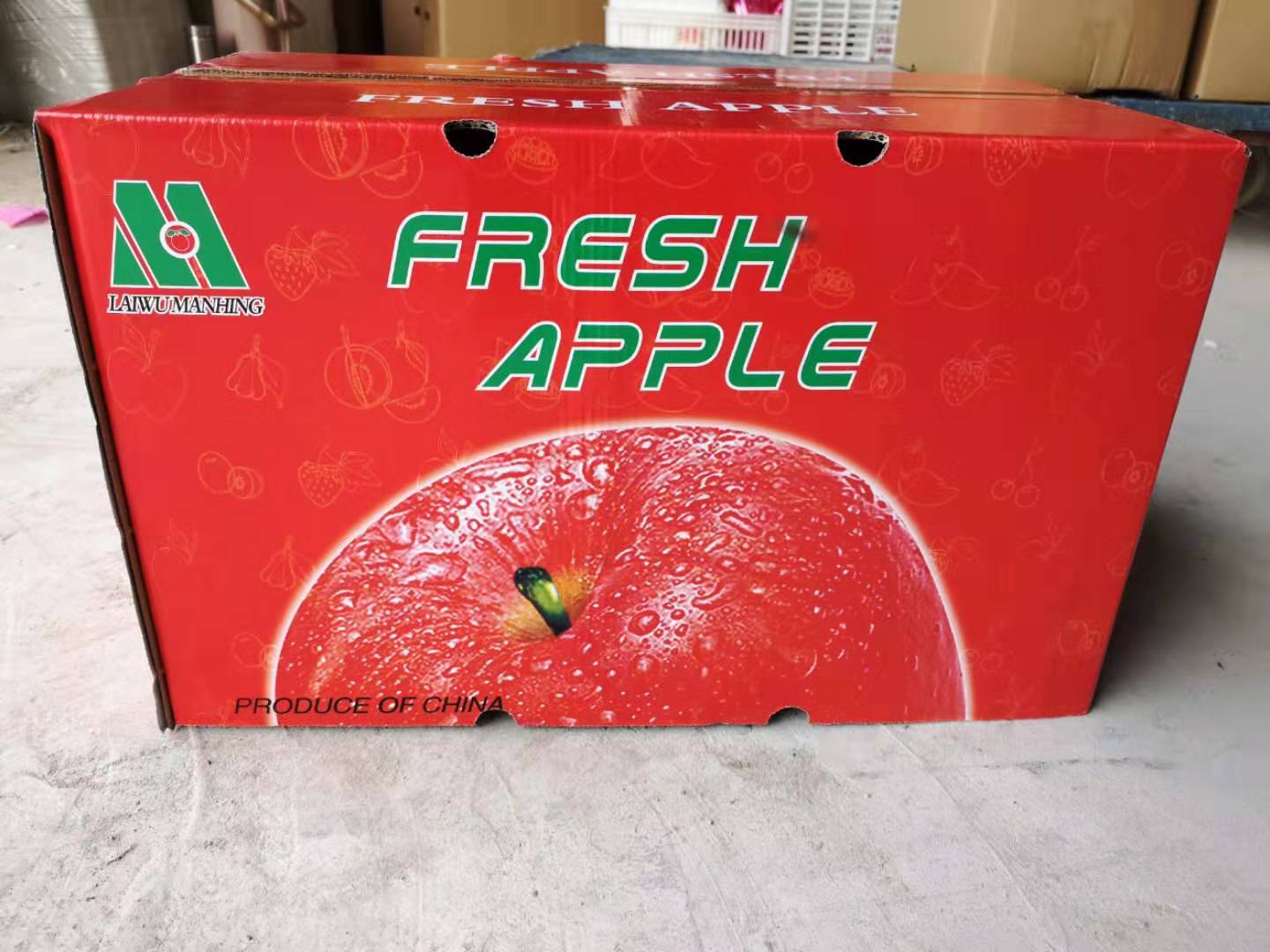 It is inevitable that the quality doesn't remain stable restricted by Labour packing. In order to maintain good quality, we spent over 200 thousand dollars in importing Franch packing machine and used in most of our factories, which greatly improve our working efficiency.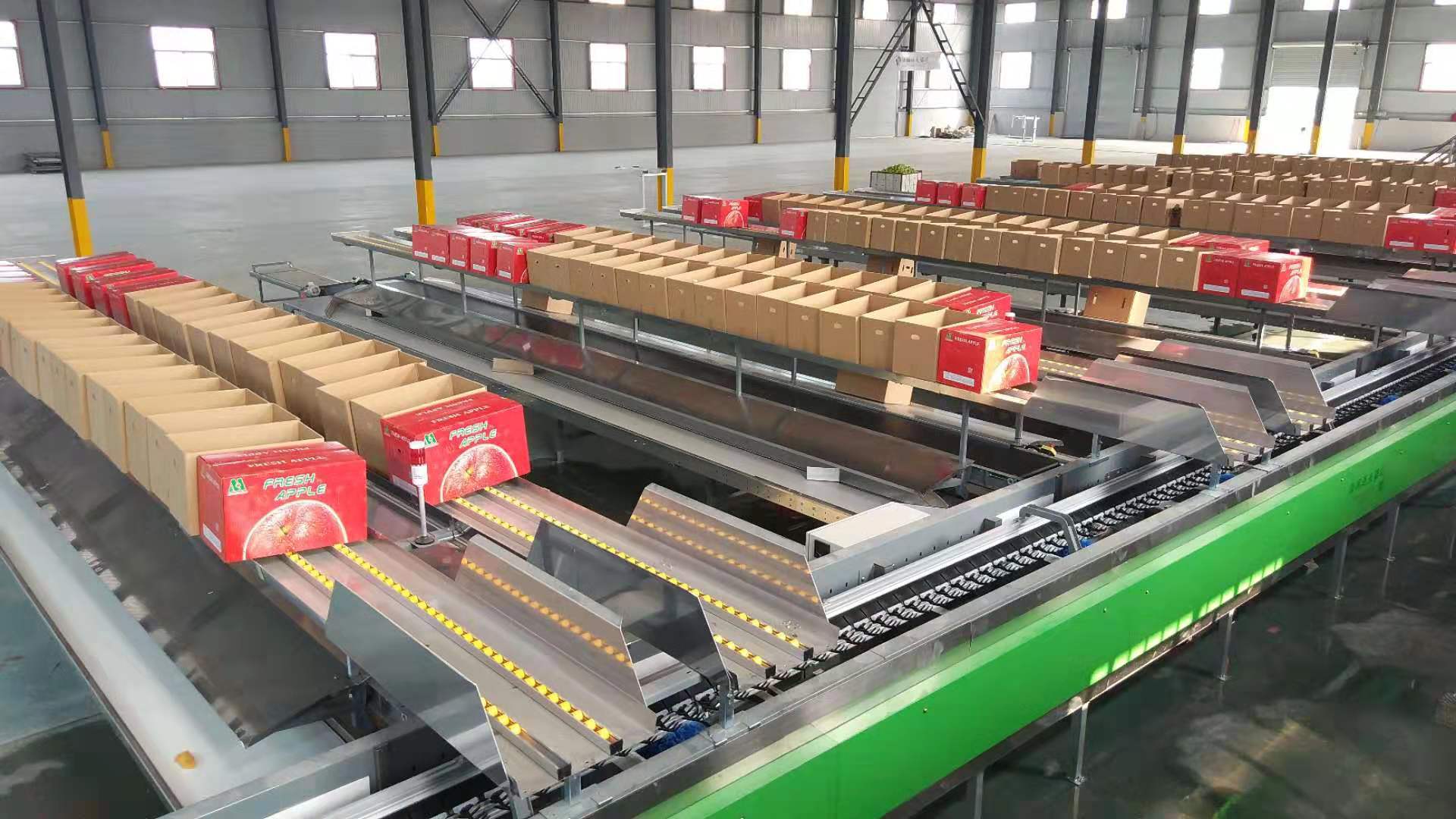 Parameter
Product name

Fresh Fruits

Supply capacity yearly

100,000mts.

Offer time

From Aug to Next Year May

Size

23-25-27 3Kg/Carton
32-36-40-44 8Kg/Carton, 9Kg/Carton
72-80-88 17Kg/Carton
72-80-88-100-113-125-150-163-175-198 17Kg/Carton,18Kg/Carton
138-150-163-175-198 20Kg/Carton
Or according to customer's requirements

Packing

1. Inner packing: apple net,Plastic tray,fresh bag
2. Outer packing: Paper carton
Or packing according the customers' requirements.

Amounts in each container

3Kg/Carton - 7200Cartons (1*40`RH) 8Kg/Carton - 2200Cartons (1*40`RH)
9Kg/Carton - 2210Cartons (1*40`RH)
10Kg/Carton - 2200Cartons (1*40`RH)
18Kg/Carton - 1264Cartons (1*40`RH)
20Kg/Carton - 1186Cartons (1*40`RH)

Certification

ISO9001,GLOBAL GAP,CQC,AEO
Fresh Apples In Glance
There are more than 100 breeds if taking calculation carefully. But mostly each variety can comprise of Unbagged-apple, Plastic-bagged Apple and Paper -bagged. From the very beginning of Aug, Red star comes to our sight, It comes the season when other counties like Brazil, South Africa, Europen finish. Next follows Red Star, Huaniu Apple, Plastic-bagged Fuji, Qinguan(Unbagged and Paper bagged ), Jiguan Apple, Pink Lady and Paper-bagged Fuji.
Middle East mostly favors Qinguan Apple, Pink Lady and Paper-bagged Fuji. Europen countries enjoy Paper-bagged Qinguan & Paper-bagged Fuji. Southeast Countries prefers Qinguan, Paper-bagged Red Star and Paper-bagged Fuji.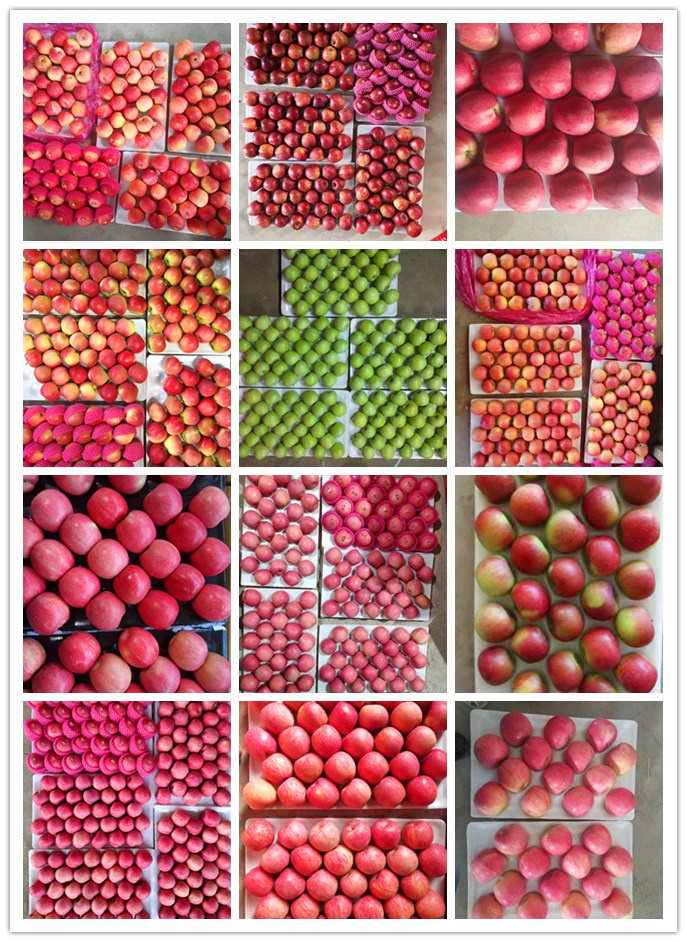 Grape
There are several countries are famous for grape including India black grape and green grape, Australia, America as well as Chile, course include chinese grape. Normally, earlier beginning from Middle of May where grape from greenhouse come out, As higher price it is, most of ealier stage red grape consumed by national market. Half month later will follow red grape from ground, It`s the best time for doing export, It will last for the end of July. Another place harvest that is Xinjiang comes and ends at the end of Oct, some of companies choice to store in the cold room which can stand until Dec.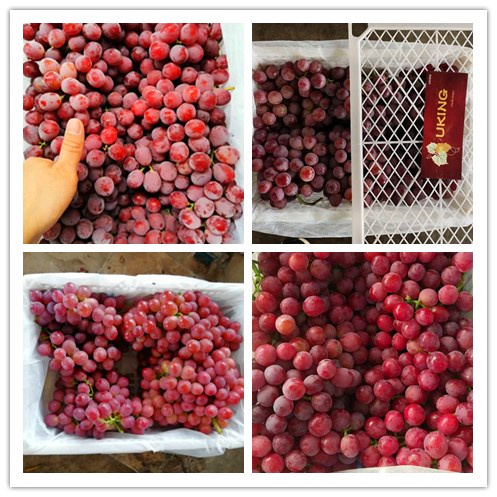 Pear
It`s quite a long story but the most varieties we are doing are crown pear, Ya pear, Early Su pear. Others breeds we also can do as customers requirement.Top threes production areas come from Hebei province, Liaoning and shandong.Pear in china can last long time, from the early beginning in July and finish in Oct.We shipped to Bangladesh for Crown pear with 9kg paper carton, size: 28-32-36; Indonesia needs Crown pear with 15kg paper carton, size:54-48-60; Malaysia 17kg paper carton size: 96-112 both for Early su pear and crown pear; As for Ya pear, we normally do 9kg 40-48-56 to bangladesh market and 18kg 80-96-112 for others south east countries.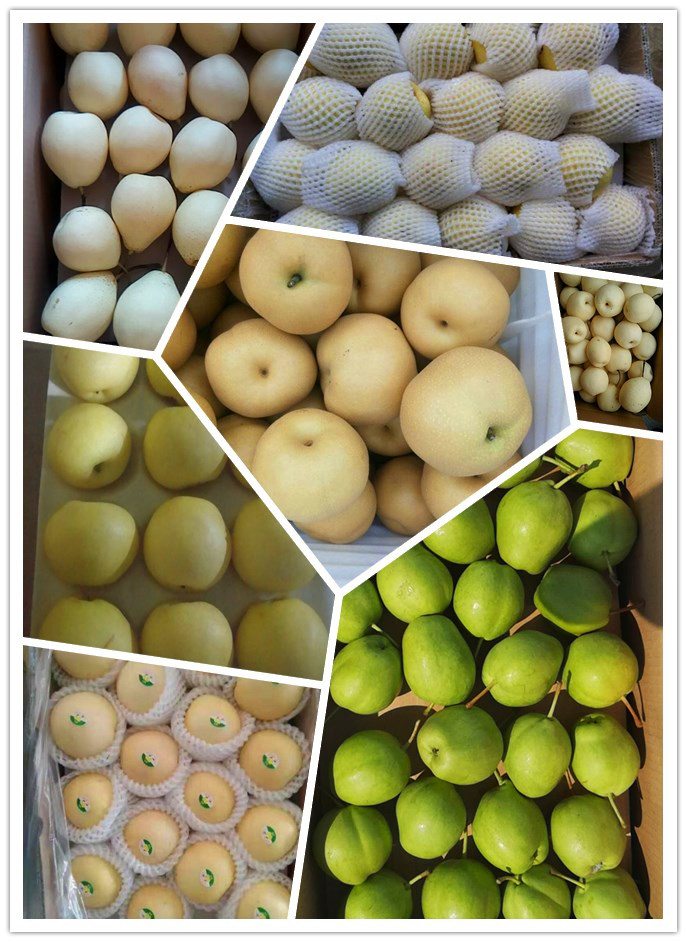 Certificates allow us can meet different market standard.